713 Used Tires is a leading shop for Used Tires in  Houston Texas. Quality affordable car tires, truck tires, and more at economical pricing and fast & free instalation makes713 Used Tires in Houston your tire shop of choice. Our used tire selection includes all major brand-name tires for passenger cars, trucks, SUVs, Vans and commercial vehicles. 713 Used  Tires has thousands of quality air checked used tires at cheap prices. From our state of the art equipment, to our certified technicians, we will have you in and out quickly!
713 Used Tire's provide top-quality services for used tire installation, alignments, front-end parts, brakes, etc in Houston Texas. Used Tires can be an affordable alternative to buying brand new tires in Coral Springs. We stock many tires that came from great low mileage vehicles. In many case our tires are barely driven on. Try us next time you need a new set of tires or if you just need to replace one.
This Month We are Selling Our P215- 60- R16 inch Used tires for ONLY $40.00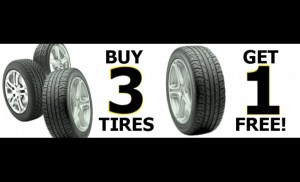 Buy three tires and get the fourth one free on select sizes at 713 Used Tires! With winter here you cannot afford to be without good tires on the icy roads, so stop by today and present this voucher for unbelievable savings.
Tires For Sale
Tires are one of the most important parts of the car and you wouldn't want to get caught out with below par tires. That's why this site is great for you to find used and new but ultimately cheap tires and rims for sale at very very good prices.
Instructions on Buying Houston Used Tires on Sale
You need to be careful when you buy used cheap tires and inspect them closely. You're looking for at least 50% good tread life left. You also need to look for small cracks from getting dried up in the sun if they haven't been used in a while. Also look at the sidewall for scrapes and look for plugs from where it was possibly flat before. Make sure you ask them to submerge tires in water and look for air bubbles which mean LEAKS!
Then there's another kind of bubble which you can feel or even see if you inspect properly. It comes from hitting holes, messed up belts and driving with low tires. This is  unsafe and what causes the bubble is air pressure that pushes it out making it swell.
Get up to $3000
Bad credit or no credit? No problem!
Snap doesn't offer traditional loans. Instead, we offer a consumer lease that allows you to finance the merchandise over 12 months of convenient payments. We also offer a 100-Day payment option, the best terms around. Need new tires for your car? Or need automotive repair? Don't let bad credit stand in your way. Snap is your partner for fast and easy lease-purchase financing. Please apply here https://nxt.to/qdNWBpA
FINANCING : Snap! Finance
Snap! Finance has the following benefits:
Get up to $3,000, NO CREDIT NEEDED!
Easy electronic application with Instant approval.
Only $39 down (cash, credit or debit).
100 day CASH payoff with no early buyout fees!
Other discounted payment options available.
No additional documents required (e.g. paystubs).
What you will need to apply:
Social Security number or ITIN
Be 18 years or older.
Active checking account.
At least $1000 in income per month.