We are the windshield repair experts
Our exclusive windshield repair process will repair your stone damaged windshield instead of replacing it. You save hundreds of dollars while avoiding problems common with replacement when you choose our quick and convenient service.
We manufacture a full line of windshield repair products. All of our products are thoroughly tested and perfected by professional repair technicians before we offer them for sale. That's one reason our products are preferred by professionals World-Wide.
Dr. Windshield Windshield Repair works with most insurance companies and can process your claim directly. Our professional staff can handle all of the paperwork for you If there is any question whether a windshield should be repaired or replaced, both Dr.Windshield Windshield Repair Houston and the insurance company will insist on replacement. Safety for your car will never be compromised for cost and convenience. The fact is that over 75% of all the windshields that are replaced each year could have been prevented if the original damage was repaired before it got any worse. Frequently asked questions Will filing a glass claim count against my insurance premium? Most insurance companies will not count glass claims against you, they are generally considered a no fault claim and is not treated as a claim that you are at fault for. For further details, please refer to your policy statement or contact your agent and/or your insurance provider. Do I need to contact my insurance agent or company before I set up an appointment for services? No, but you can Dr. Windshield glass Repair is preferred provider for most insurance companies. Dr. Windshield will help you through the process. Their staff is train to answer any questions that you might have about the process. All that you need to have is your proof of insurance card, we will handle all of the paper work for you. Most insurance companies will waive your deductible and pay for the repair in full. This means no out of pocket money from you. Fastest Windshield Service on 59
HERE ARE JUST A FEW INSURANCE COMPANIES THAT APPROVE FREE WINDSHIELD REPAIR  Listed below are some of the insurance companies that will waive your deductible for a ROCK CHIP REPAIR
ALLSTATE, AETNA, AMIA, AIG, AMACO, CNA, FARMERS, GEICO, LIBERTY MUTUAL, PROGRESSIVE, PRUDENTIAL, STATE FARM, SAFECO, NATIONWIDE, TRAVELERS, USAA, OLD AMERICAN, MID-CENTURY,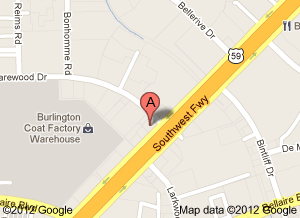 Get up to $3000
Bad credit or no credit? No problem!
Snap doesn't offer traditional loans. Instead, we offer a consumer lease that allows you to finance the merchandise over 12 months of convenient payments. We also offer a 100-Day payment option, the best terms around. Need new tires for your car? Or need automotive repair? Don't let bad credit stand in your way. Snap is your partner for fast and easy lease-purchase financing. Please apply here https://nxt.to/qdNWBpA
FINANCING : Snap! Finance
Snap! Finance has the following benefits:
Get up to $3,000, NO CREDIT NEEDED!
Easy electronic application with Instant approval.
Only $39 down (cash, credit or debit).
100 day CASH payoff with no early buyout fees!
Other discounted payment options available.
No additional documents required (e.g. paystubs).
What you will need to apply:
Social Security number or ITIN
Be 18 years or older.
Active checking account.
At least $1000 in income per month.