Houston rock chip Windshield repair
Dr. Windshield Windshield Repair is offering FREE Windshield Rock Chip and Crack Repairs with approved insurance. They can do this because most insurance company's waive your deductible because they consider it no fault and they rather you get it fixed than replaced because it's more expensive for them to replace your windshield.
Improve the optical clarity within the damaged area. Reduce light scatter and haze within the damaged area. Restore the structural integrity and strength of the glass, thereby preventing further spread of the damage. Restore a smooth surface to the damaged area to avoid interference with proper operation of windshield wipers. Will not damage your car window tint.
Dr. Windshield Windshield Repair works with most insurance companies and can process your claim directly. Our professional staff can handle all of the paperwork for you If there is any question whether a windshield should be repaired or replaced, both Dr. Windshield Windshield Repair Houston and the insurance company will insist on replacement. Safety for your car will never be compromised for cost and convenience. The fact is that over 75% of all the windshields that are replaced each year could have been prevented if the original damage was repaired before it got any worse. Frequently asked questions Will filing a glass claim count against my insurance premium? Most insurance companies will not count glass claims against you, they are generally considered a no fault claim and is not treated as a claim that you are at fault for. For further details, please refer to your policy statement or contact your agent and/or your insurance provider. Do I need to contact my insurance agent or company before I set up an appointment for services? No, but you can Dr. Windshield glass Repair is preferred provider for most insurance companies. Dr. Windshield will help you through the entire process. There staff is train to answer any questions that you might have about the process. All that you need to have is your proof of insurance card, we will handle all of the paper work for you. Most insurance companies will waive your deductible and pay for the repair in full. This means no out of pocket money from you. Listed below are some of the insurance companies that will waive your deductible for a ROCK CHIP REPAIR: ALLSTATE, AETNA, AMIA, AIG, AMACO, CNA, FARMERS, GEICO, LIBERTY MUTUAL, PROGRESSIVE, PRUDENTIAL, STATE FARM, SAFECO, NATIONWIDE, TRAVELERS, USAA, OLD AMERICAN, MID-CENTURY, METROPOLITAN & MANY MORE. Most insurance companies promote a policy called "IF YOU DON'T ASK WE WON'T TELL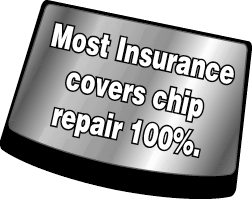 What does windshield repair cost? Windshield repair costs a small fraction of what it would cost to completely replace the windshield! Replacing a windshield on a modern car or SUV will cost hundreds of dollars, even more if it has an antenna, defroster or sensor built in to it. What is the repair going to look like? Before and After photos of windshield repair are sometime misleading. While the camera lens may be unable to detect any visible flaw after damage has been repaired, the repair will still be visible to the human eye. A proper windshield repair will improve the visibility of the repaired area 85-95%. .
HOUSTON WINDSHIELD REPAIR by Dr. Windshield Windshield Repair your #1 choice for car windshield and cracked windshield up to 24 inches. We have been Servicing customers of the surrounding Houston area since 1990. We offer Houston auto glass repair at 6 retail Locations serving the Houston TX, The Woodlands, Tomball, Sugar Land, Pearland, Katy, Spring and Cypress area. Dr. Windshield Windshield Repair is open 6 days a week 10:00am – 7:00pm. We repair in Houston of long cracks up to 24 inches and windshield chip repair as small as a 1/4 inch to large as a silver dollar. We take pride in the quality of our work and most of our customers are repeat customers or referrals. We offer money back guarantee that the auto glass repairs will not spread and will pass inspection. Houston glass repair is our specialty.
HOUSTON WINDSHIELD REPAIR – Houston, Texas can be completed in less than 20 minutes. and is safe, effective, convenient. Windshield repair will prevent the damage from spreading, restore the structural integrity of the windshield, and make the blemish less noticeable. Glass repairs do not affect the integrity of the original factory seal since the auto glass is never removed. Many types of stone damage can be successfully repaired. Cracks, bullseyes, starbreaks or a combination of all three, can be repaired without removing the glass, eliminating the risk of leaking or bonding problems sometimes associated with replacement. No Windshield Replacement necessary most cases. Rock chips and cracks can be repaired safely resulting in a great savings. Automotive windshield repair is a process that combines modern technology and skill to fill a damaged area on a windshield with special clear adhesive resin. The resin is then cured with an ultraviolet light. When done properly, the damaged area's strength is restored, as is most of the clarity.
HOUSTON WINDSHIELD REPAIR Free because most insurance companies will pay the entire cost and will waive your deductible for windshield repair. It is cheaper for them to pay for the repair than to replace it and also allow you up to 3 times a year to fix your windshield. The insurance companies consider it no fault. Dr. Windshield Windshield Repair IS A PREFERRED PROVIDER WITH MOST INSURANCE COMPANIES. The fact is that over 75% of all the windshields that are replaced each year could have been prevented if the original damage was repaired before it got any worse. 
HOUSTON WINDSHIELD REPAIR Complete Auto Glass Service! Windshield Repair Back Door Vent Quarter Glass FOREIGN & DOMESTIC AUTO GLASS Quality Glass – Great Prices – Guaranteed Workmanship WE COME TO YOU All Makes and Models Original Equipment(0E) Brands Installed At Your Home Or Office Free Mobile Service Adhesives Exceed Federal Safety Standards NGA Certified Glass Installers.
Get up to $3000
Bad credit or no credit? No problem!
Snap doesn't offer traditional loans. Instead, we offer a consumer lease that allows you to finance the merchandise over 12 months of convenient payments. We also offer a 100-Day payment option, the best terms around. Need new tires for your car? Or need automotive repair? Don't let bad credit stand in your way. Snap is your partner for fast and easy lease-purchase financing. Please apply here https://nxt.to/qdNWBpA
FINANCING : Snap! Finance
Snap! Finance has the following benefits:
Get up to $3,000, NO CREDIT NEEDED!
Easy electronic application with Instant approval.
Only $39 down (cash, credit or debit).
100 day CASH payoff with no early buyout fees!
Other discounted payment options available.
No additional documents required (e.g. paystubs).
What you will need to apply:
Social Security number or ITIN
Be 18 years or older.
Active checking account.
At least $1000 in income per month.